Registration is now closed.
No further conference seating is currently available.
If you would like to be added to a waiting list,
please call 1-800-288-3201
The event will be livestreamed.  Check back at this address minutes before the conference begins.
Conference is from 11:30am – 5pm
Registration begins at 10:30am
****************
Highlights of the day include: 
Live focus group with independents from across the country conducted by Thom Reilly, Director, Arizona State University Morrison Institute for Public Policy, and Cathy Stewart, Vice President for National Development for IndependentVoting.org
Keynote address by IndependentVoting.org's President Jackie Salit on how independents are a restless engine for reform
Dr. Lenora Fulani – Speaking about the profound connection between poverty and the need for political reform
Unsung Heroes: The Story of South Dakota's Amendment V
We will be joined by notable leaders such as: Daniel Ortega, Board of Directors, Cesar Chavez Foundation and Chairman of the Board, National Council of La Raza; Michael Hardy, General Counsel, National Action Network; and Doug Schoen, pollster, political analyst, author and commentator
On Jackie Salit's post-election call, she spoke about the conference.  You can find the 
complete call here
or listen to the segment below about the conference.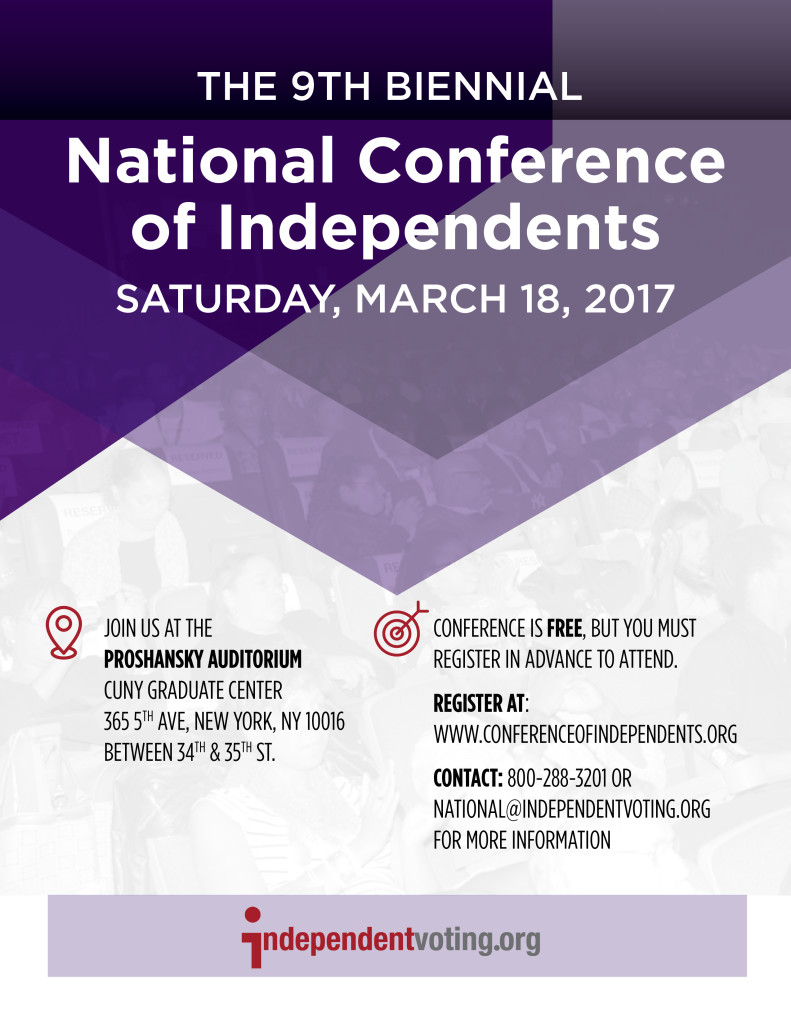 Highlights from the 2015 Conference